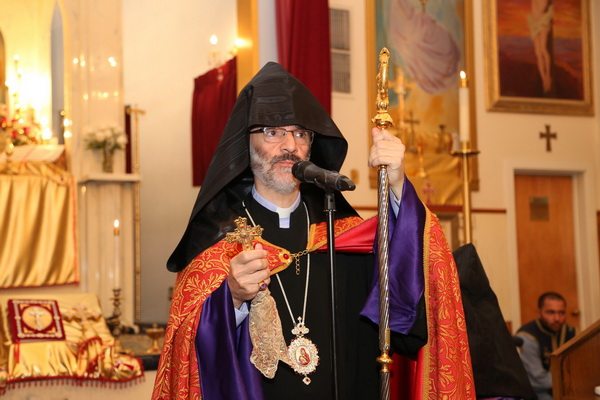 03 Nov

PRELATE OF ALEPPO VISITS CANADA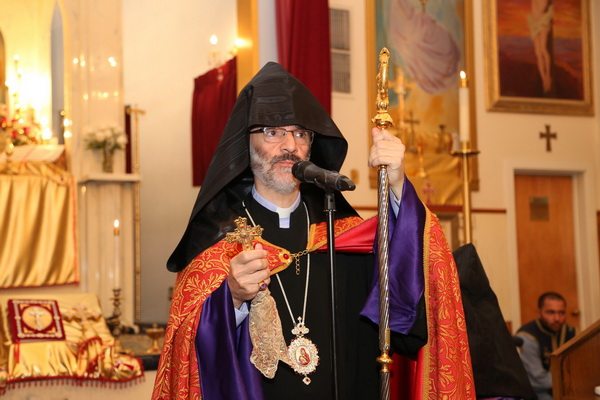 Archbishop Shahan Sarkissian, Prelate of Aleppo, visited Quebec last week. His Eminence will visit Cambridge the evening of November 3 and Toronto 4 and 5, 2014. His Eminence has been in Canada to brief the community about the Syrian crisis and the current state of the Syrian Armenian community. All contributions received are being allocated to the Armenian schools in Aleppo.
The history of Armenians in Syria goes back to the 11th century, but it was the survivors of the 1915 Genocide that established the community that became the premiere community of the Diaspora.
As we reported last week, the Archbishop, accompanied by Bishop Meghrig Parikian, visited schools and met with leaders of the community. A public gathering took place in the evening of Friday, October 31.
Archbishop Shahan Sarkissian and Bishop Meghrig Parikian will travel to Ontario for similar events and public briefings. His Eminence will depart from Canada on Thursday, November 6, 2014. We all wish him a safe journey and peace in Middle East.