11 Oct

Concert in honour of His Holiness Aram I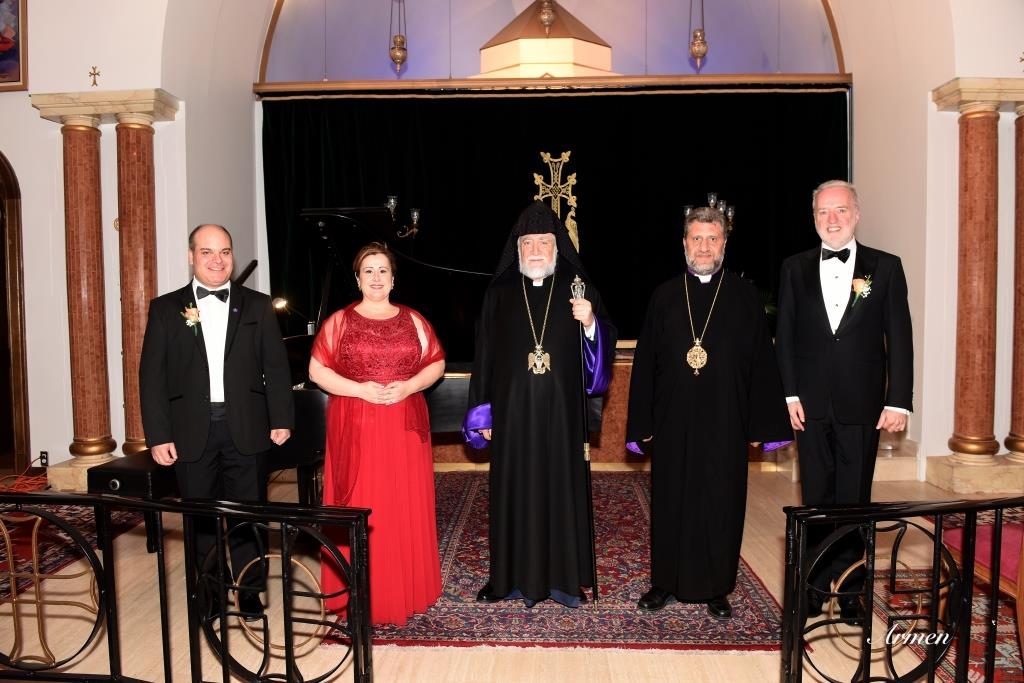 Montreal, October 6th, 2016_ In honour of the Catholicos Aram I 20 years of service, a special concert took place at the St. Hagop Armenian Apostolic church.
The concert was led by world renowned singer Aline Koutan, pianist Michael McMahon and violinist Van Armenian.
Aline Kutan debuted her singing career at the age of 18 at the Vancouver Opera. In 1995, she won the contest at the Metropolitan Opera of New York. Aline interpreted the brilliant role of Lakmé on the American and European scene.
Van Armenian for the past 14 years has had the privilege to be a principal substitute of the Montreal Symphony Orchestra. Van has participated in worldwide orchestra concerts and tours. Van's commitment to the Armenian community is expressed through the Atken Armenian Foundation, for which he is the president. This foundation has music education projects in 3 different regions of Armenia providing choir training, instrument lessons and master classes to over 100 underprivileged youths.
Michael McMahon is a preferred partner to many of Canada's finest singers. Following his studies at McGill University, Michael completed his musical education in Vienna at the Hochschule für Musik und darstellende Kunst and the Franz Schubert Institute and in Salzburg at the Mozarteum. During this time, he studied with such legendary artists such as Erik Werba, Hans Hotter, Elly Ameling, Jörg Demus and Kim Borg. Michael is not only a professor at the Schulich school of music at McGill University, but also has long time associations with the Atelier lyrique de l'Opéra de Montréal, Opera Nuova, the Orford Arts Centre and the Banff centre for the arts. He also has numerous broadcast recordings for the English and French networks of the CBC, BBC, RBTF, Radio Suisse Romande and Radio France. In 2012, Michael was honoured with the Ruby Award by Opera Canada for his contribution to music in Canada.
In honour of Pontiff's enthronement as Catholicos of the Great House of Cicilia, the pieces performed varied from Mozart, Vivaldi, Puccini, Schubert, Verdi, Spendarian, Ganachian, Alemshah, Dikranian, Gomidas, Dolukhanian and Gounod.
Aline's angelic voice, accompanied with Michael's and Van's instrumental background, filled the room with magic.
no images were found