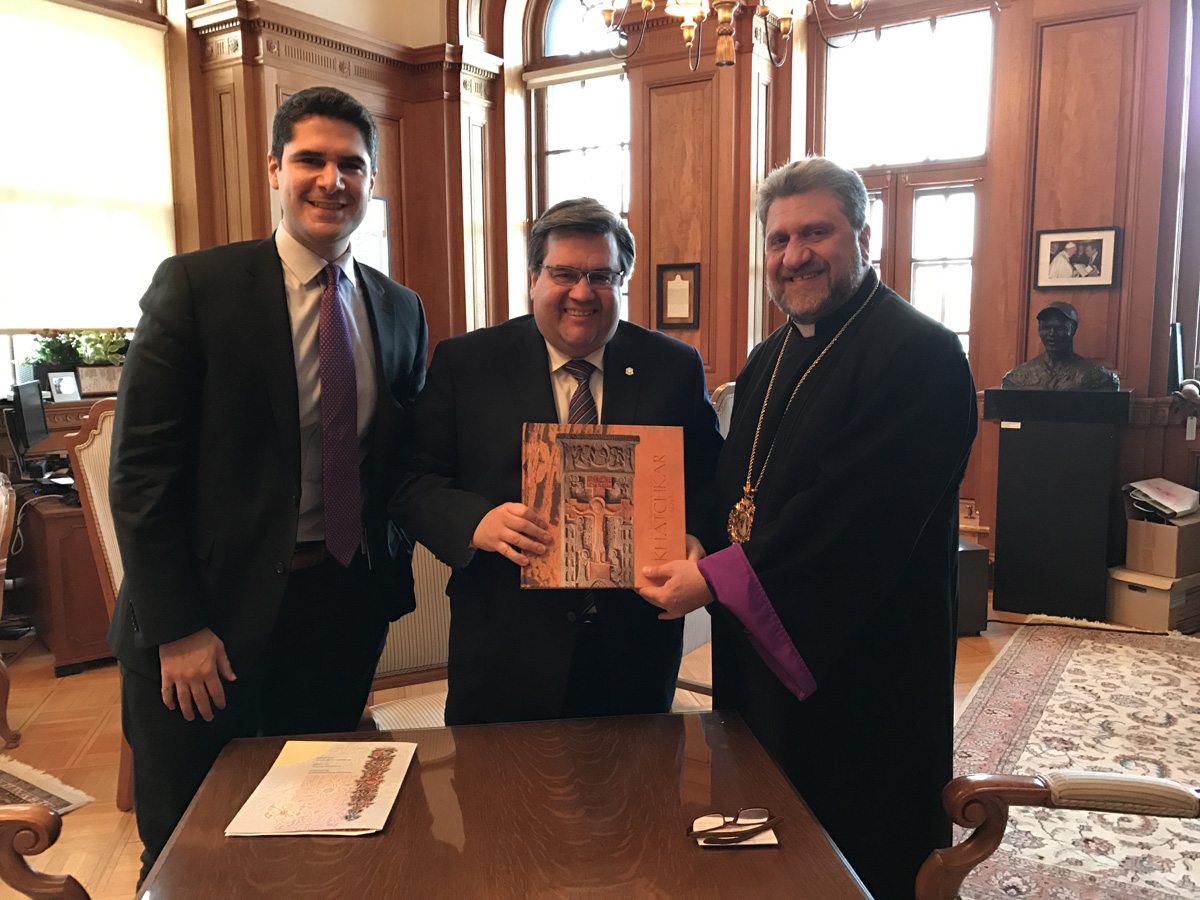 06 Feb

Prelate Tcharian visits Mayor Coderre at the City of Montreal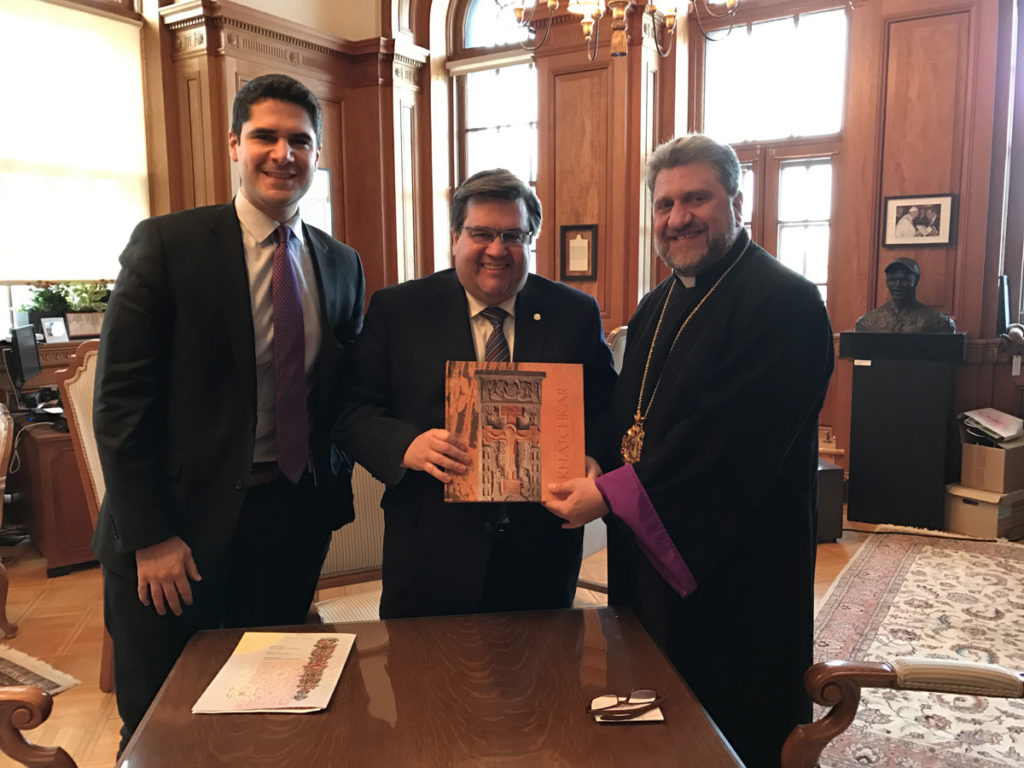 On Monday, February 6, 2017, His Eminence Archbishop Papken Tcharian visited Mayor Denis Coderre at the City of Montreal.
Mayor Coderre and Prelate Tcharian met this morning at the Mayor's office and discussed topics related first of all with the latest attack at a local mosque in Quebec City. Archbishop Papken offered his condolences to Mayor Coderre and condemned the act and highlighted the importance of solidarity and peace in Canada and the world.
Secondly, His Eminence officially expressed his appreciation to the Mayor for his support and collaboration during the centennial of the Armenian Genocide and gifted the City of Montreal a sculptor symbolizing the gratitude of the Armenian Community towards Mr. Coderre personally and the City in general. The artwork is the creation of Mr. Garen Bedrossian, a Canadian-Armenian artist, who lives in Montreal. The sculptor will be placed at a location of Mayor's choice and decision.
Finally, on the occasion of Montréal's 375th anniversary celebrations in 2017, Prelate Tcharian extended Armenian Community's support for the projects and events being organized for the year.
His Eminence was accompanied Mr. Krikor Der Ghazarian, chairperson of the Prelacy Executive Council, Mr. Roupen Ackarian, vice-chairperson of the Montreal St. Hagop Armenian Apostolic Church Board of Trustees, and Mr. Kevork Kazandjian, chairperson of the Montreal Armenian National Committee.