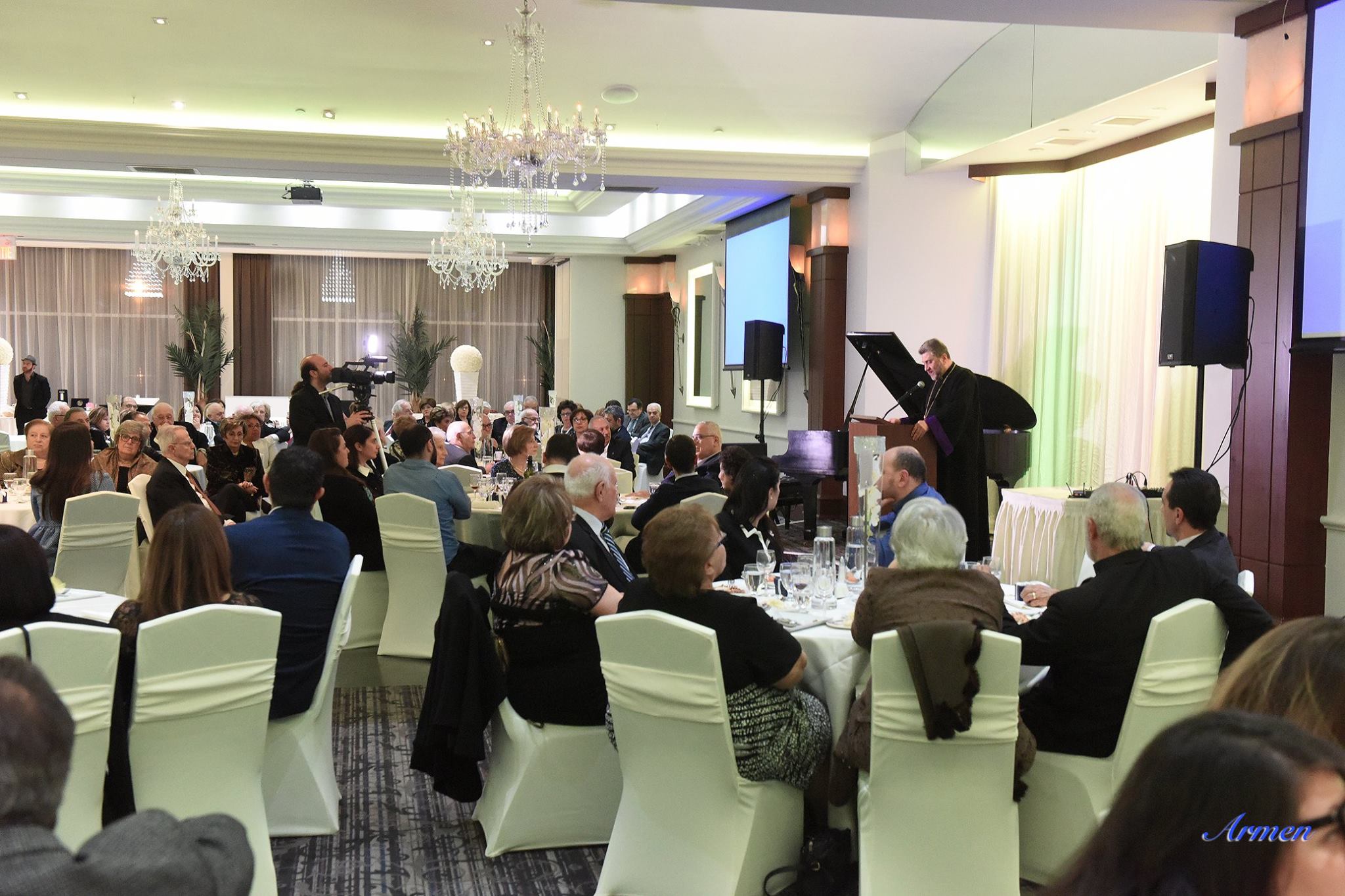 06 Feb

Prelate's Banquet Held in Montreal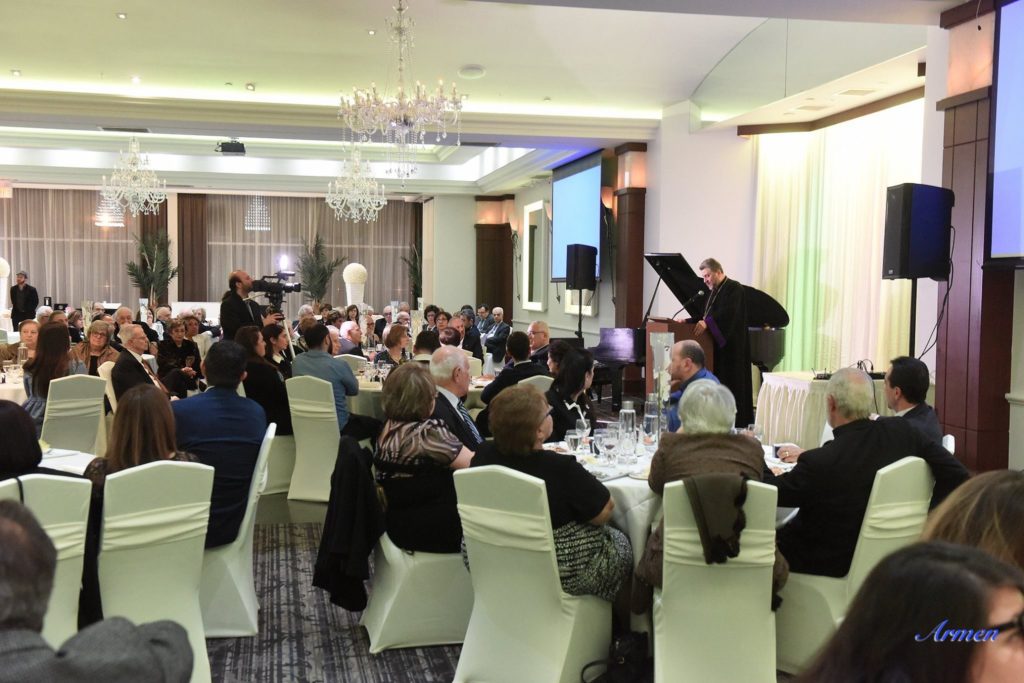 Montreal, QC_ Under the Auspices of His Eminence, Archbishop Papken Tcharian, a banquet was held at Le Crystal on the evening of February 5, 2016.
The event was hosted by Master of Ceremonies, Vahakn Karakachian, and featured musical performances by Nuné Melik and the Arden Arapyan Trio.
Mr. Karakachian opened the evening with a brief speech on the contributions of the Armenian Prelacy of Canada to its communities across the country since its establishment, be it on a religious, spiritual, cultural and communal levels.
World renowned violinist Nuné Melik then took the stage and was accompanied by pianist, Michel-Alexandre Broekaert. The duo transported the audience to the end of the 19th century, delighting them with works by Komitas and Cédar Franck.
The Arden Arapyan trio entertained and diverted the attendants during the dinner service with their unique form of jazz driven by exotic sounds of the world.
The evening also featured a short documentary about the Armenian Prelacy's mission and its different activities since His Eminence Archbishop Tcharian was elected as Prelate. The documentary also presented the upcoming projects the Prelacy has planned for 2017.
To help the Prelacy continue its mission and accomplish the goals it has set out, Mrs. Berta Minassian-Heller donated $20,000 USD during the banquet.
Archbishop Tcharian closed with the night a heartfelt message about the mission of the Prelacy and the importance of its communities and their contributions.
"Our churches and its associations will continue to devote its work to the education of our youth… The Prelacy is ours. It's the home of our children and we have to be there for all our communities and our children across Canada."
His Eminence also shared profound gratitude to the attendants and to the communities and organizations they represent, noting that the Prelacy was able to achieve all those accomplishments because of their contributions, participation and collaboration.
The evening was concluded with a prayer by Archbishop Papken and the traditional Giligia hymn was sung by all those present.
no images were found