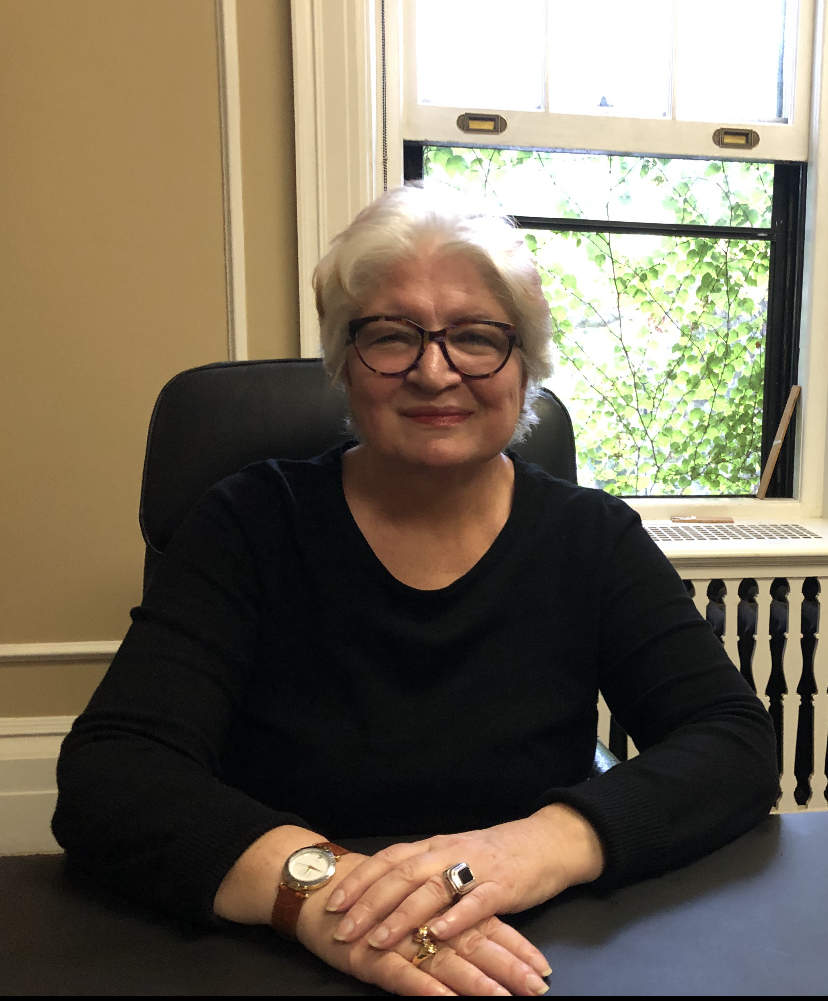 15 Feb

Prelacy announces a $50,000 donation and the establishment of Annie Anahid Demirjian-Yergatian Charitable and Educational Fund

Montreal, Quebec, February 14, 20211_ Armenian Prelacy of Canada is honoured to announce the establishment of Annie Anahid Demirjian-Yergatian Charitable and Educational Fund with a generous donation of $50,000 by Annie Demirjian-Yergatian, former Director of Glendon School of Public & International Affairs, York University, Toronto, Canada.

The Fund will support the Armenian Prelacy of Canada projects through funding of the financial needs of the Armenian Families in poverty, and more specifically Syrian and Lebanese refugees and immigrants in Canada and will be used as scholarships and educational opportunities for the needy Armenian Families in Canada.

Ms. Annie Anahid Demirjian-Yergatian said: "For centuries the Armenian Church has been the sole institution that has kept the spiritual, cultural and educational life of our communities alive. We need to recognize and support their efforts to continue to preserve and strengthen our communities, in Armenia and diaspora".

Ms. Demirjian-Yergatian was the Director of Political Affairs & Mediation Group from 2014-2015, at the UN Mission in Somalia (UNSOM). She was responsible for the peace building and state building portfolio, including military/civilian interface & stabilization, political reform, state formation (federal/state), conflict prevention & local reconciliation and constitutional review. From 2004-2013 working with the UN Missions in the field, she headed UNDP's Democratic Governance portfolio in Iraq, Libya, Somalia, Eastern European countries & Central Asia. At UNDP-Iraq (2004-2007), Somalia (2008-2009) and Libya (2011-2012) she was responsible for transitional administration, the constitution drafting process, elections, institutional development and capacity building, public administration reform, local governance, and civil society development. In 2010, she was seconded to Haiti to lead the Post Disaster Needs Assessment for the UNDP/World Bank after the earthquake in Haiti. Annie has 20 years of senior management experience in policy and programming, with the Federal Government of Canada (central agencies/line departments, including at the Security Intelligence & Review Committee (SIRC)). For the United Nations and the World Bank she also worked in the following countries: Jordan, Egypt, Tunisia, Palestine, Zimbabwe, South Africa and Nigeria.

This charitable and educational fund will help children thrive and fulfill their potential. It will make a difference to some of the most marginalized and deprived families in Canada, transforming their lives and the future we share. The Armenian Prelacy of Canada with Ms. Demirjian-Yergatian's gracious donation, will not stop until every child has a healthy start in life, the opportunity to learn, and is protected from harm.

His Eminence Archbishop Papken Tacharian, Prelate of Canada, visited Ms. Demirjian-Yergatian and thanked her personally for the amiable donation, through which appreciated her trust in the Prelacy and its management of funds and projects throughout the years. Archbishop Tcharian stressed the importance of helping to heal and strengthen our children, youth and families challenged by social, emotional, and financial issues.