09 Feb

PAREGENTAN CELEBRATION AT PRELACY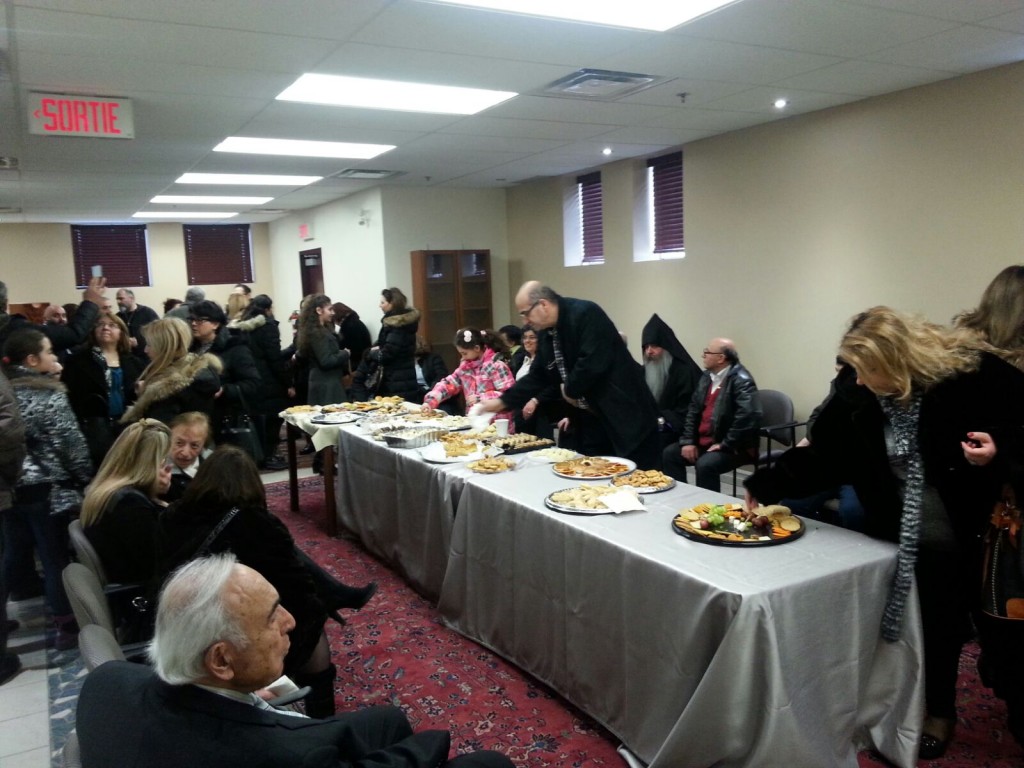 Under the auspices of His Grace Bishop Meghrig Parikian a gathering took place at Prelacy on Sunday, February 7, 2016 after Divine Liturgy. He especially welcomed the newly settled and arriving families from war torn Syria, and offered them Prelacy's support and assistance during these difficult times.
Bishop Parikian explained the meaning of the period of Great Lent in the Armenian Church, which begins with the Monday following the Eve of Great Lent, Paregentan, and continues to the Saturday preceding Holy Week.
The Prelacy through its churches across Canada has organized a Lenten Lecture series, which will focus on "The Year of the Service and Volunteerism" as proclaimed by His Holiness Aram I, Catholicos.
The lectures will begin on Wednesday, February 10 and continue to March 16.  For Peace Service, the Rest Service, the Sunrise Service and a listing of the topics and speakers, please contact your local churches.