13 Feb

Maronite Church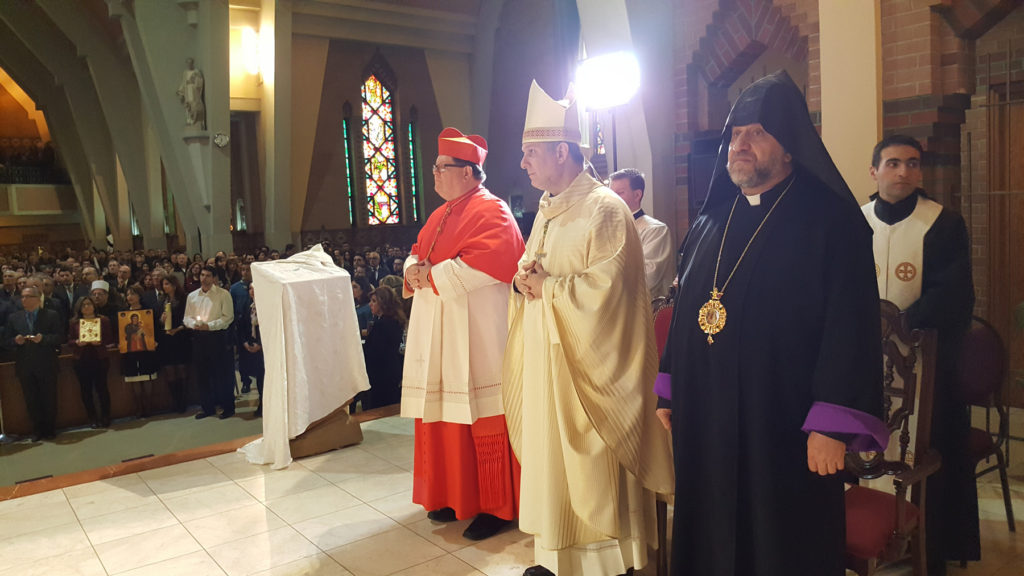 On Sunday, February 12, 2017, His Eminence Archbishop Papken Tcharian attended the celebrations of the Maronite Church in Montreal.
The Maronites of Canada celebrated the feat of St. Maron, by placing the relic of Saint Maron on the altar of the Cathedral. The relic was brought from North of Lebanon. The ceremony was chaired by Archbishop Paul Marwan Tabet and was attended by Cardinal Lacroix and the Papal Ambassador in Canada along other distinguished clergymen.
Among present were Canadian Ministers and Lebanese government representatives.
Archbishop Papken, Prelate of Canada, was accompanied at the celebrations by Very Rev. Fr. Vartan Tashjian, chairman of the Prelacy Religious Executive Council.