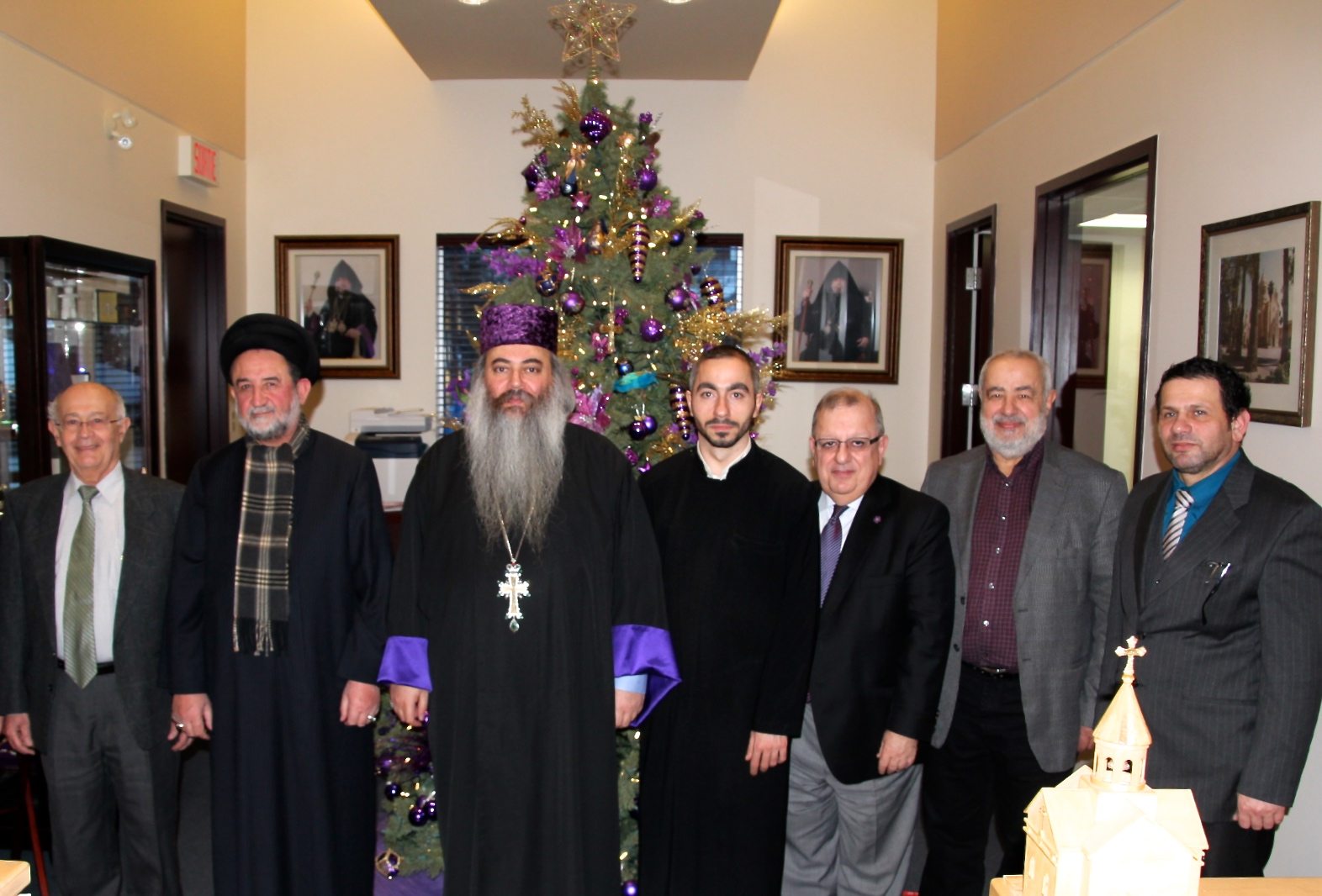 23 Dec

Imam Nabil Abbas meets with Prelate Parikian

His Grace Bishop Meghrig Parikian received Imam Nabil Abbas, Sheikh of Lebanese Islamic Centre, at the Prelacy offices on Tuesday, December 23, 2014.

Sheikh Abbas visited Prelate Parikian to personally congratulate him during the holiday season. Both leaders wished peace in the world and especially at the war regions in the Middle East.

Present at the meeting were Very Rev. Fr. Vartan Tashjian, Mr. Krikor Der Ghazarian, chairperson of the Prelacy, Dr. Girair Basmadjian, chairperson of the Armenian National Committee of Canada and a member of the Catholicosate's Central Committee.