22 Nov

Historical Atlas of Armenia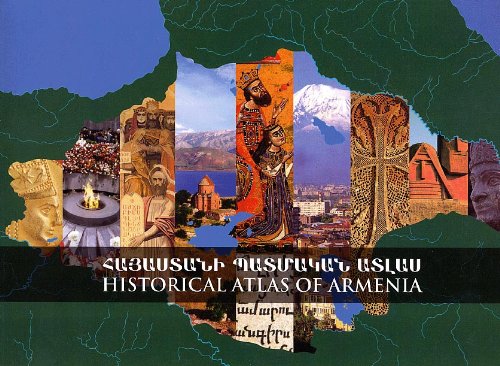 Պատմական Ատլասի Ներկայացում
Գանատայի Հայոց Թեմի Ազգային Առաջնորդարանի Հայեցի Դաստիա-րակութեան Խորհուրդի կազմակերպութեամբ եւ ընդ հովանաւորութեամբ Թեմիս Առաջնորդ Տ. Մեղրիկ Սրբ. Եպկ. Բարիքեանի, Առաջնորդարանի Դահլիճէն ներս, Հինգշաբթի, 20 Նոյեմբեր 2014-ին, տեղի ունեցաւ Հայաստանի Պատմական Ատլասի ներկայացումը Տոքթ. Վարդան Մատթէոսեանի դասախօ-սական սպառիչ տեղեկութիւններով
Historical Atlas of Armenia
Under the auspices of His Grace Bishop Meghrig Parikian, Prelate of Canada, an informative presentation took place on the eve of Thursday, November 20, 2014 at the Prelacy.
Dr. Vartan Mateossian, the editor of the publication, presented the Atlas extensively, where afterwards a question and answer session took place.
The Historical Atlas of Armenia is available on the website of http://bookstore.armenianprelacy.org.