21 Jun

His Eminence Archbishop Papken Tcharian attended the Anglican Synod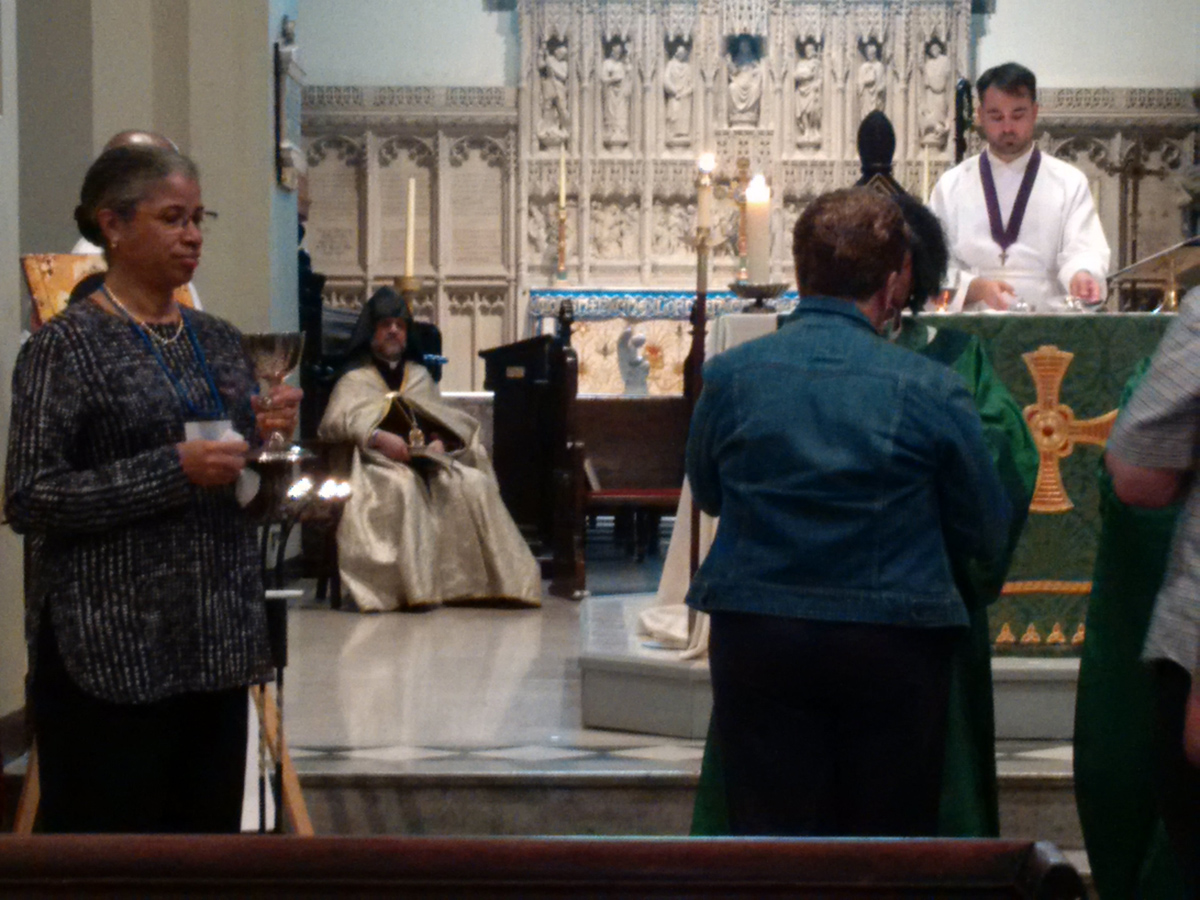 On Saturday, June 18th, Prelate Tcharian attended the 157th Anglican Synod in downtown Montreal.
His Eminence thanked The Right Reverend Mary Irwin-Gibson for this special invitation, and said "The relationship between the Anglican Church of Canada and the Armenian Orthodox Church, dates back 125 years, when in the absence of Armenian sanctuaries, the Anglicans offered the Armenians liturgical space and hospitality in Anglican churches."
On the centenary anniversary of the Armenian Genocide last year, the Armenian Prelacy of Canada acknowledged the Anglicans and awarded the Grace Anglican Church pastor Rev. Canon Janet Griffith of Brandford, Ontario, with a special recognition award during the Prelacy's annual assembly meeting of representatives, in Cambridge, Ontario.
Through the Scholarship of St. Basil the Great, administered by the Anglican Foundation, the relationship between the Armenian Orthodox Church and the Canadian Anglicans has been strengthened and become better known.
Archbishop Tcharian congratulated The Right Reverend Mary Irwin-Gibson for her enthronement as the Bishop of the Anglican Church of Montreal and wished the Synod a productive meeting.