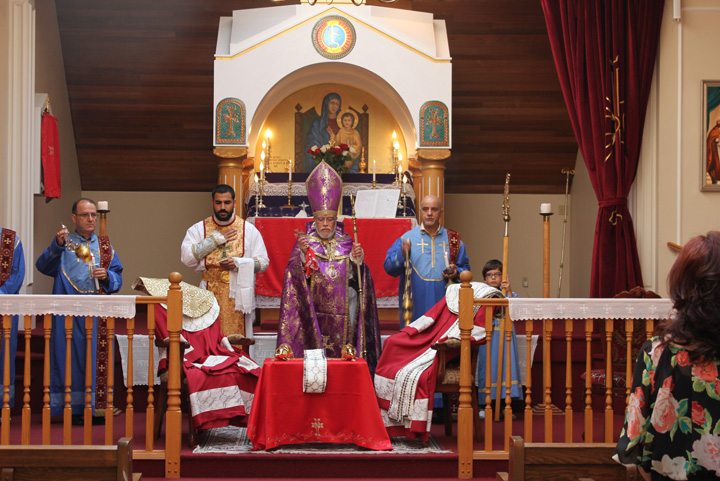 01 Aug

His Eminence Archbishop Hagopian visited British Columbia Community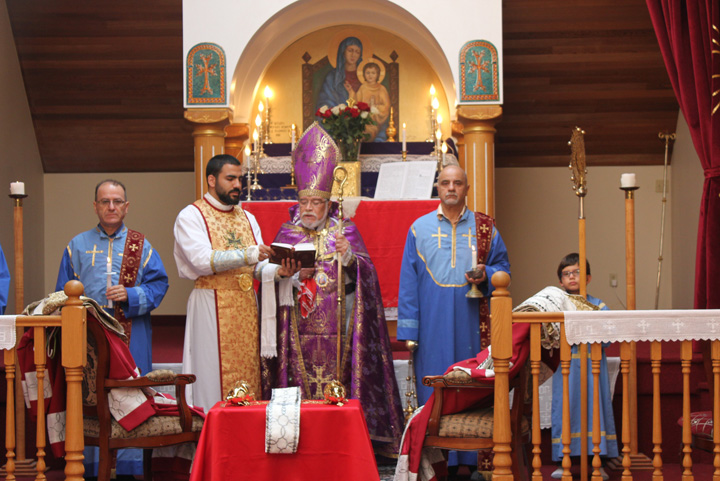 His Eminence, Archbishop Khajag Hagopian, Prelate, arrived in Vancouver on Friday July 26, 2013 to pay a visit to the parish of British Columbia.
The same evening, at the threshold of Sasoon Summer Camp's last day, the Board of Trustees of St. Gregory the Illuminator Church hosted a Family Dinner, to welcome Prelate Hagopian and to honor the participants and parents of this year's camp for their three week long dedication.
On Sunday July 28, 2013, Episcopal Solemn Holy Mass celebrated. The sermon was delivered by His Eminence Archbishop Hagopian. During Divine Liturgy, the newly sewn vestments of the Choir were blessed by His Eminence, as well as a pair of ecclesial lamps from Jerusalem.
Archbishop Khajag Hagopian presided and delivered the closing remarks of Sasoon Summer Camps Gala Finale, on Sunday eve.
Prelate returned to Montreal the morning of July 30th and presided on the meeting of the Executive Council on the eve of July 31, 2013.
no images were found