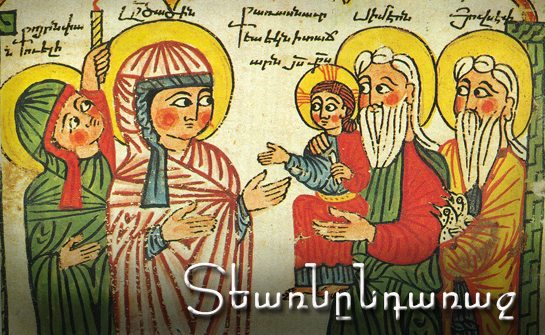 14 Feb

Feast of the Presentation of the Lord to the Temple

Today, Friday, February 14, the Armenian Church will observe the Feast of the Presentation of Jesus to the Temple (Dyarnuntarch in Armenian, which means "going forward to the Lord"), a beautiful story from the infancy of Jesus, in which he is confirmed as the Holy Messiah or Christ—the world's long-awaited savior.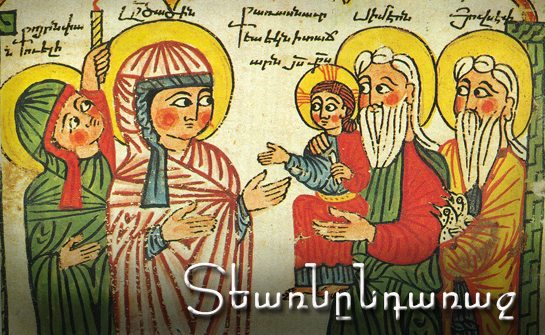 This feast always falls on February 14—forty days after the Nativity (January 6). Forty days after the birth of Christ, Mary obeyed Mosaic Law and presented her son to the temple (Numbers 18:15). In the temple, a righteous and devout man named Simeon to whom it was revealed that he would not see death before he had seen the Lord, took Jesus in his arms, blessed God and said, "Master, now you are dismissing your servant in peace, according to your word, for my eyes have seen your salvation, which you have prepared in the presence of all peoples, a light for revelation to the Gentiles and for glory to your people Israel." (See Luke 2:22-40).