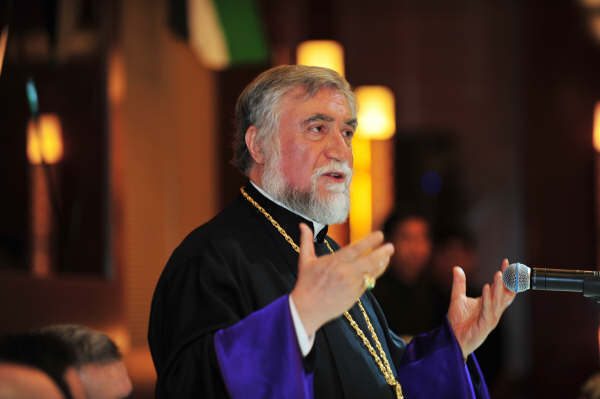 11 Sep

CATHOLICOS ARAM I WILL ATTEND SUMMIT OF RELIGIOUS LEADERS IN WASHINGTON DC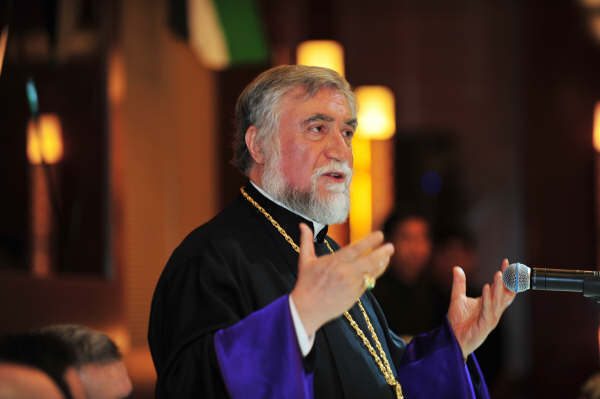 His Holiness Aram I, Catholicos of the Great House of Cilicia, will arrive in Washington, DC, today, September 6, where next week he will join with other religious leaders to participate in the In Defense of Christians (IDC) Inaugural Summit of Middle East Christians. The Summit will take place at the Omni Shoreham Hotel from September 9 to 11. His Eminence Archbishop Oshagan has also been invited to participate in the Summit. (See the next item for information about IDC and the Summit.)
IN DEFENSE OF CHRISTIANS (IDC)
The deteriorating situation facing millions of Christians and other religious minorities in the Middle East will be the focus of a bipartisan and ecumenical conference. The three-day event sponsored by In Defense of Christians (IDC) will feature speakers from all over the globe.
The Summit, whose theme is "Protecting and Preserving Christianity, Where It All Began," will be the first occasion in history where six Christian Patriarchs from the Middle East will gather together in the United States. IDC is a nonprofit, nonpartisan organization committed to the preservation and protection of Christians in the Middle East. Also attending the Summit will be a broad spectrum of religious leaders from the United States, as well as human rights experts. Attendees will participate in a number of pre-scheduled meetings with House and Senate members and their staffs.
Organizers of the Summit said that this first-of-its-kind event will provide the opportunity to gather in unity with hundreds of Christian brothers and sisters, receive exclusive current reports, participate in ecumenical prayer services, speak with members of Congress urging them to stand in solidarity with the historic Christian communities whose survival is not merely a moral imperative, but in the interests of all nations and peoples of the West and Middle East.
For more information about IDC and the Summit click here.