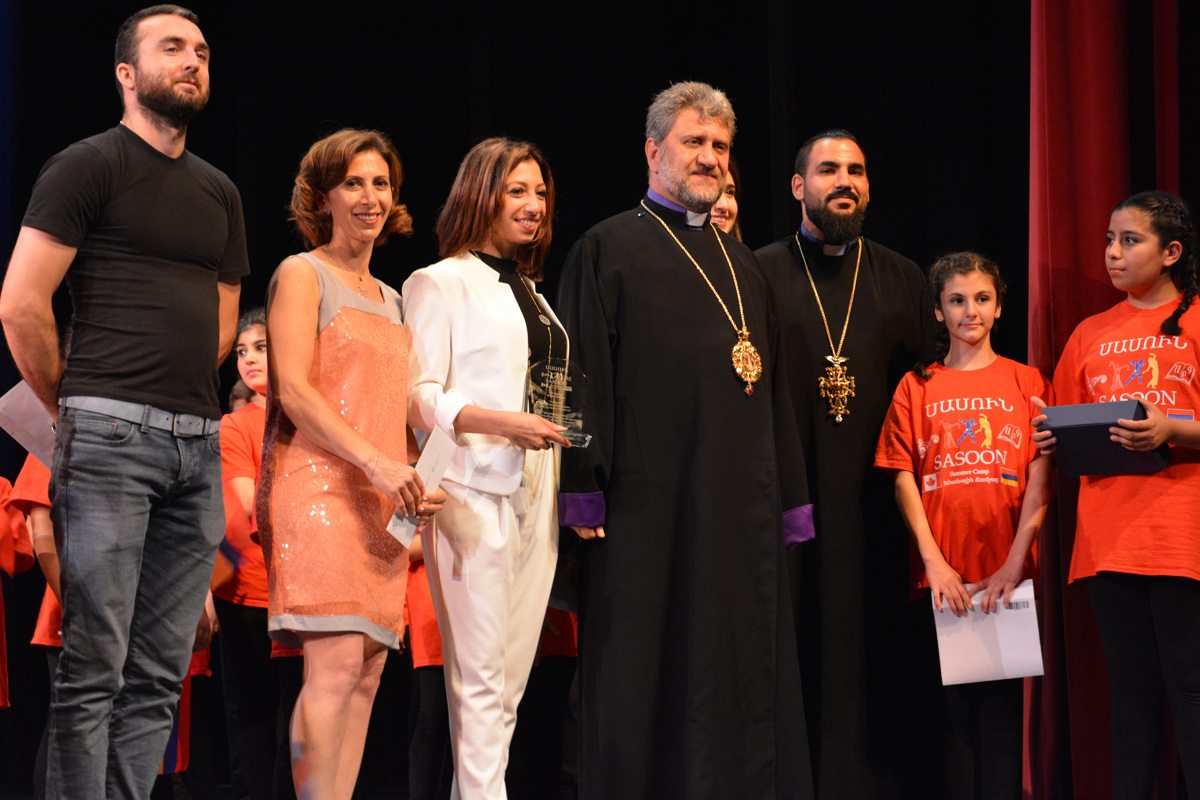 28 Jul

Archbishop Papken visits Vancouver, British Columbia

On Friday, July 21, 2017, Archbishop Papken traveled to Vancouver, British Columbia, to spend the weekend with the Camp Sasoon kids and be present at the annual performing event.
Prelate was greeted at the airport by the church pastor Very Rev. Father Hrant Tahanian. The first stop was Camp Sasoon, where he addressed the over 90 participants, who have been attending the camp for the past month, learning Armenian dance, music, history & religion, and will be performing on Monday evening under the auspices of His Eminence. Archbishop Papken joined the campers in their afternoon lunch after blessing the tables.
On Sarutday, July 22nd, Archbishop Papken joined the community at the annual Kermesse organized by the Church. On Sunday, July 23rd, His Eminence delivered Divine Liturgy at at St. Gregory the Illuminator Church in Vancouver, BC.

On Monday, Prelate Tcharian presided over the 11th annual Camp Sasson Dance performance event.