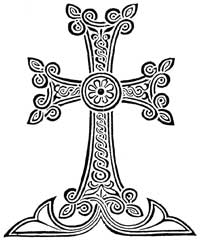 29 Jan

ANNUAL GHEVONTIANTZ CLERGY GATHERING

The Prelate traveled to California this week for the annual clergy gathering and conference on the occasion of the Feast of St. Ghevont and the Priests, which convened from January 29 to 31. This year the three North American Prelacies (Eastern, Western, and Canadian) joined to commemorate this holiday. The conference is hosted by the Western Prelacy and will take place at St. Gregory Church, San Francisco.

The Feast of Ghevontiantz is celebrated each year preceding the Vartanantz Feast. The collective name is in honor of brave clergymen who preached and fought against tyranny before, during and after the war of Vartanantz. It is named in honor of Ghevond Yerets (Leondius the Cleric), who was in the front lines with Vartan at Avarayr. The Feast has now become a time of renewal, reflection, and fellowship for the clergy, as well as a time to remember and honor the clerics who served and passed on.

According to the historians Yeghishe and Ghazar Parpetsi, the clergy who are collectively known as the Ghevontian  saints include: Catholicos Hovsep Hoghotsmetsi (also known  as Vayorstzoretsi), Bishop Sahak Rushtouni, Bishop Tatik of Aghbak, the priests Ghevont, Arshen, Manuel, Abraham, Khoren, and deacons Kachach and Abraham.