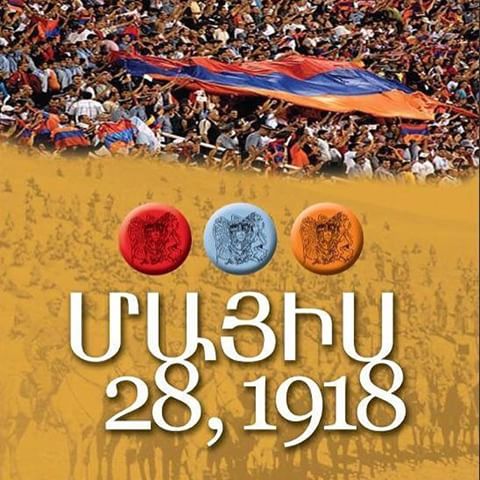 06 Jun

99th anniversary of the first Republic of Armenia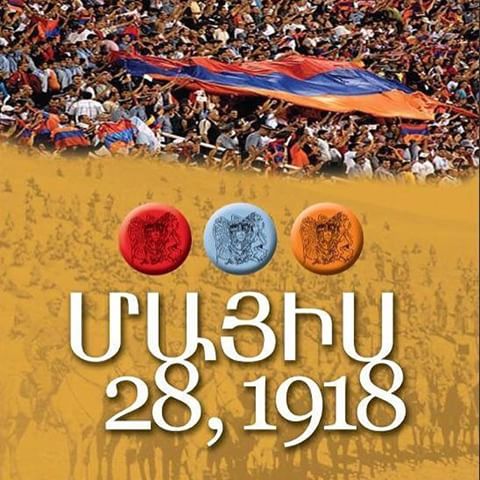 Archbishop Papken announced that all Prelacy parishes around Canada will offer prayers of thanksgiving for the Republic of Armenia and bless the Armenian Tri-color flag on the occasion of the 99th anniversary of the first Republic (May 28, 1918) on Sunday, May 28, 2017.
Traditionally we always remember the victories erected by our heroes and with great solemnity celebrate the independence of the First Armenian Republic on May 28.
Requiem services will be offered for the souls of the fallen heroes of Sardarabad, Bashabaran, Gharakilise.
In spite of the short life of only 2.5 years of the First Republic of Armenia, the declaration of independence was turning point in the political, religious and cultural life of Armenia as the parliament was elected, the government was formed and the Armenian Tri-color was adopted as the national flag of the state.
His Eminence will preside over Divine Liturgy at St. Hagop Armenian Church in Montreal and the ceremony following church services at the Montreal Armenian Community Centre.
O Benevolent God, preserve from misfortune the peace that you have given us, save from evil the freedom that you have granted us, and direct all of our lives towards good works. Remember in your mercy the souls of our many martyrs, who have placed themselves on the altar of our nation's liberation, and make them worthy of the luminous, immortal and heavenly crown. Have mercy on all those who have worked and labored for the liberation of our nation and the building of our fatherland. Preserve the Republic of Armenia and aid all of our ministers and generals, troops and soldiers, by keeping them in peace. O Lord our God, preserve in peace the Catholicoi of our nation and all of the clergy of your Holy Church.
From
"Prayer of Thanksgiving for the Republic of Armenia,"
Prepared in 1920
By Archbishop Torkom Koushagian